In our Modern Busy Lives, It's important to make sure we take time out and incorporate healthy routines so we can live a longer, more quality life. But it's not always easy to put these things into our busy day, or stay accountable.
We can't always make it to scheduled Sessions or Coaching Appointments either, but we still want to be able to access help when we need it.
My programs make it easier to stay on track, stay committed and consistent on your own time, so you can still get great results, and you don't lose track of what you need to complete each week to make this all happen in a timely manner.
Never fall behind again, or miss important information that is crucial to your progress and your results.
Join our group of Women just like you who are trying to be in the best shape, regardless of age, or health status.
Everyone can work towards goals at any time in their lives.
Join our Training & Coaching Groups online or in-studio and start making a difference in your health today.
Book a consultation call and ask me about my new All Access Pass so you can access sessions no matter where you are or what your schedule is.
Please note Studio Training Prices are based on individual need. A consultation is a great place to start, we'll gather some stats, do a fitness assessment for you and send you home with a package to help you with your goals as well as some options moving forward.
If you are local or in the Niagara Falls Area, Drop in for a very relaxing Thai Yoga Massage.
This can help you release unwanted tension, reduce pain and tightness, and improve mobility so you can move better, with less pain.
Looking forward to meeting you very soon,
Sarah Rose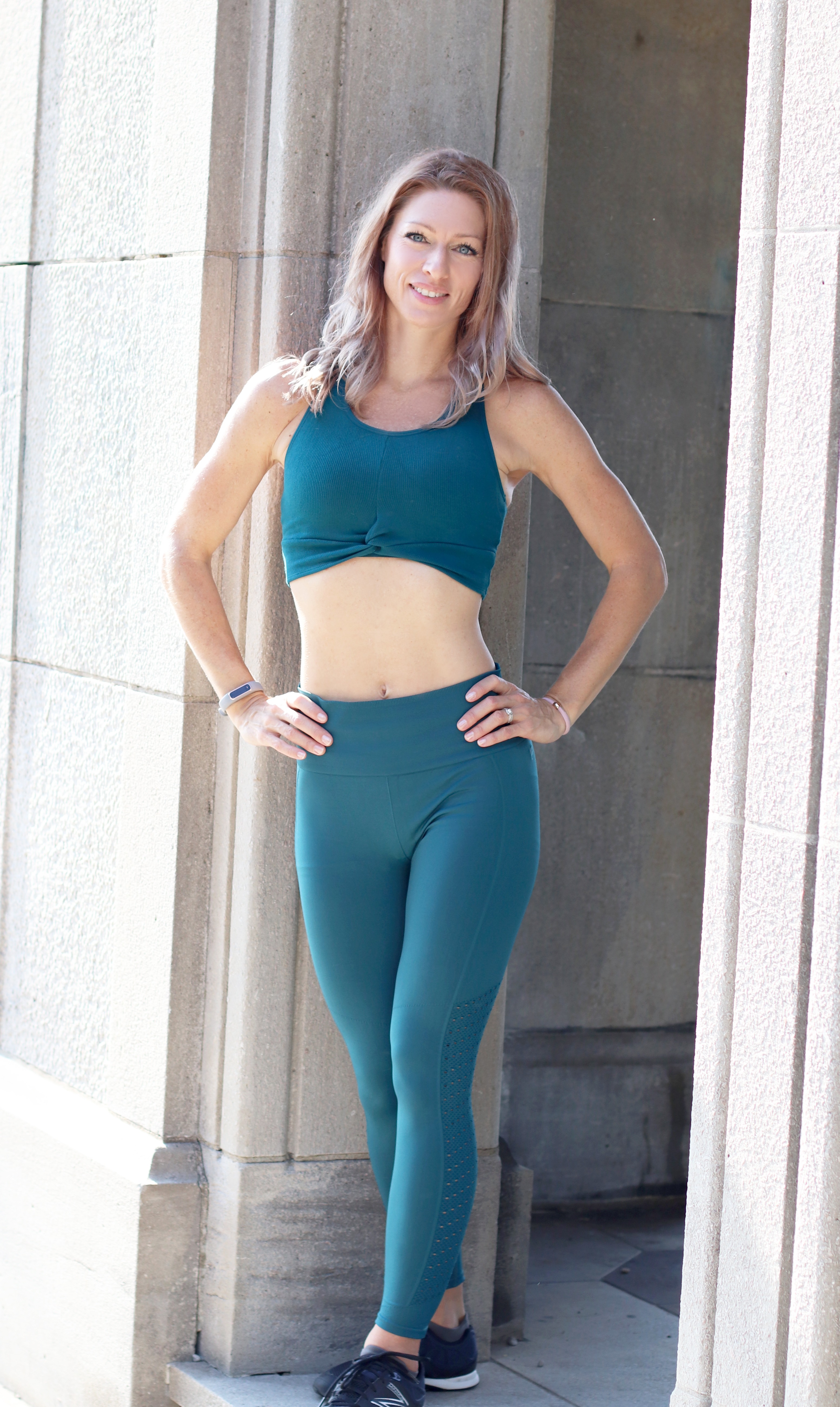 Hi, My name is Sarah Rose, I am a Certified Personal Training Specialist, Health Coach, and Thai Manual Therapist. I have been helping Women since 2016 feel more confident , healthier and stronger through basic training programs and simple nutrition changes that are easy to implement and centered around the results they want to achieve.
Together we work on building healthy habits week by week and adjusting our plan when important events come up like special occasions and vacations.
It's important to build a lifestyle that is sustainable long term for the best results that last. Make it a lifestyle you'll never have to worry about quitting, and your results will come a lot easier.
Love yourself, love the journey and your body will love you back :)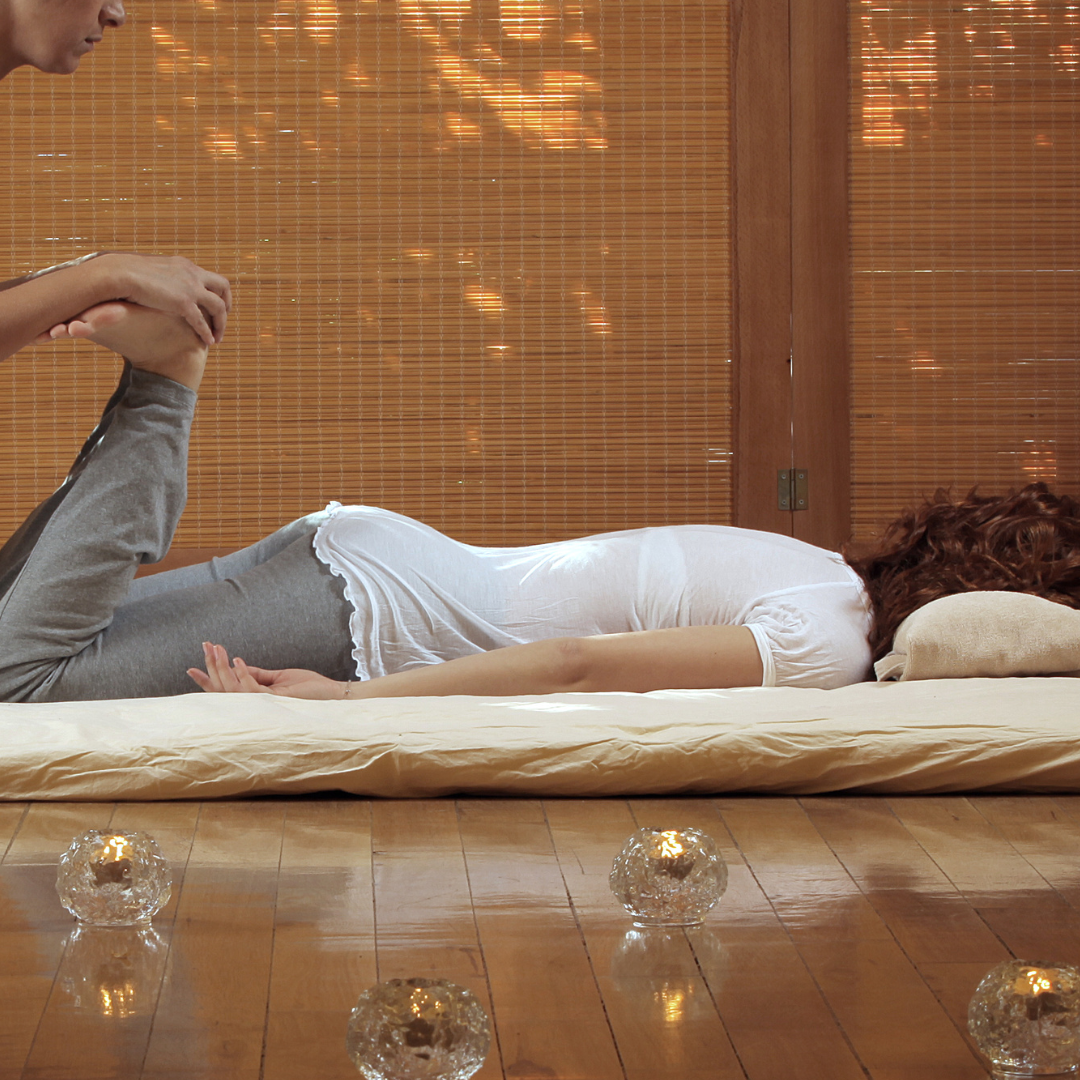 Thai Massage & Thai Yoga Stretch Therapy
Thai Yoga Stretch Therapy & Thai Massage are Holistic Treatments that will definitely put your body at ease and release unwanted tension throughout your body that may be causing you tightness, soreness, or lack of mobility.
This Holistic Therapy is very beneficial as well on a physiological level as it helps to bring the body back into balance energetically, which can have positive effects on overall energy level, immune system function, symptoms of depression and anxiety, sleep, and digestion.
Other benefits of Thai Manual Therapy include reduced inflammation, improves tissue recovery, increased joint mobility and muscle flexibility, reduction of stress hormone levels, improve oxygen flow and circulation and relief and reduction of head aches and migraines.
Come in and experience this incredibly Holistic Experience.

Focus Fit 15 was The Perfect Program for This Busy Mom who worked long hours from home. She was able to easily join her sessions, they didn't take very much time out of her day, and she got amazing results. She worked hard for 12 weeks joining 3 live Training Sessions Per Week, plus a Health Coaching Session to keep her on track with her Nutrition and her Mindset.She focused on making sure she was eating the right foods and created a healthier sleep routine so she had more energy to devote to her job and her Family.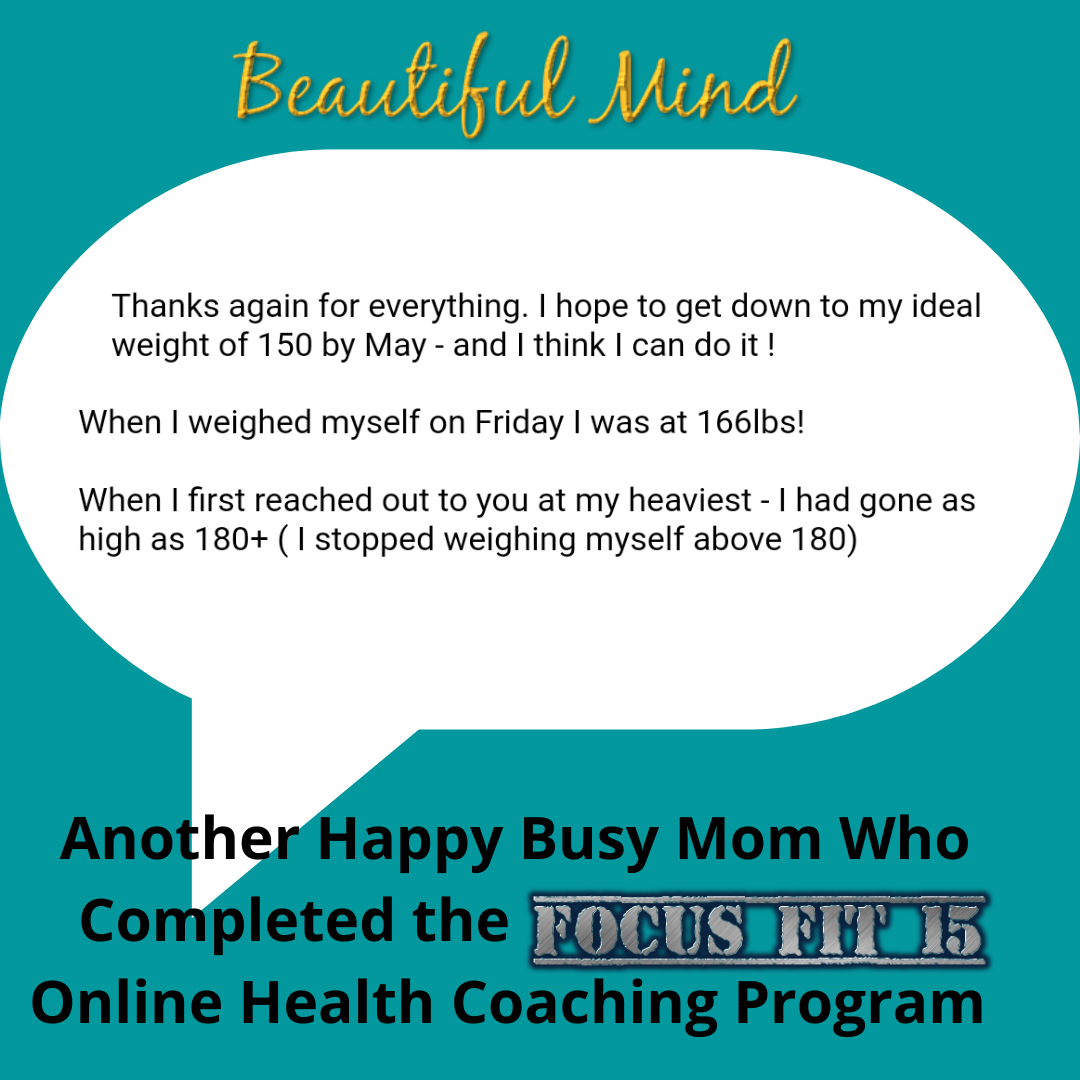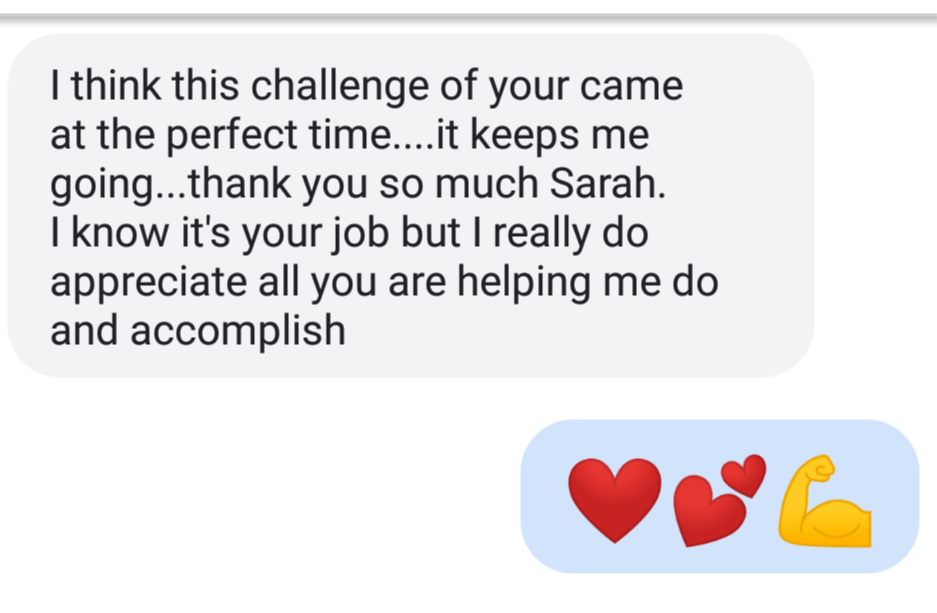 Client Age 47, Completed the Beach Mode 12 Week Challenge. She Trained for 24 weeks twice a week, plus she logged her food and reached her step goals whenever she could.
She was extremely dedicated, even through a couple of physical set backs. We worked around them and she still ended up losing 20 lbs in total from June to December.
Client age 28, has been attending Studio Training Sessions to improve her performance at work, and to try out for a new job. She has been working hard, has improved greatly on her upper body strength and has been working hard on her workout form to prevent injuries in the Studio and at work.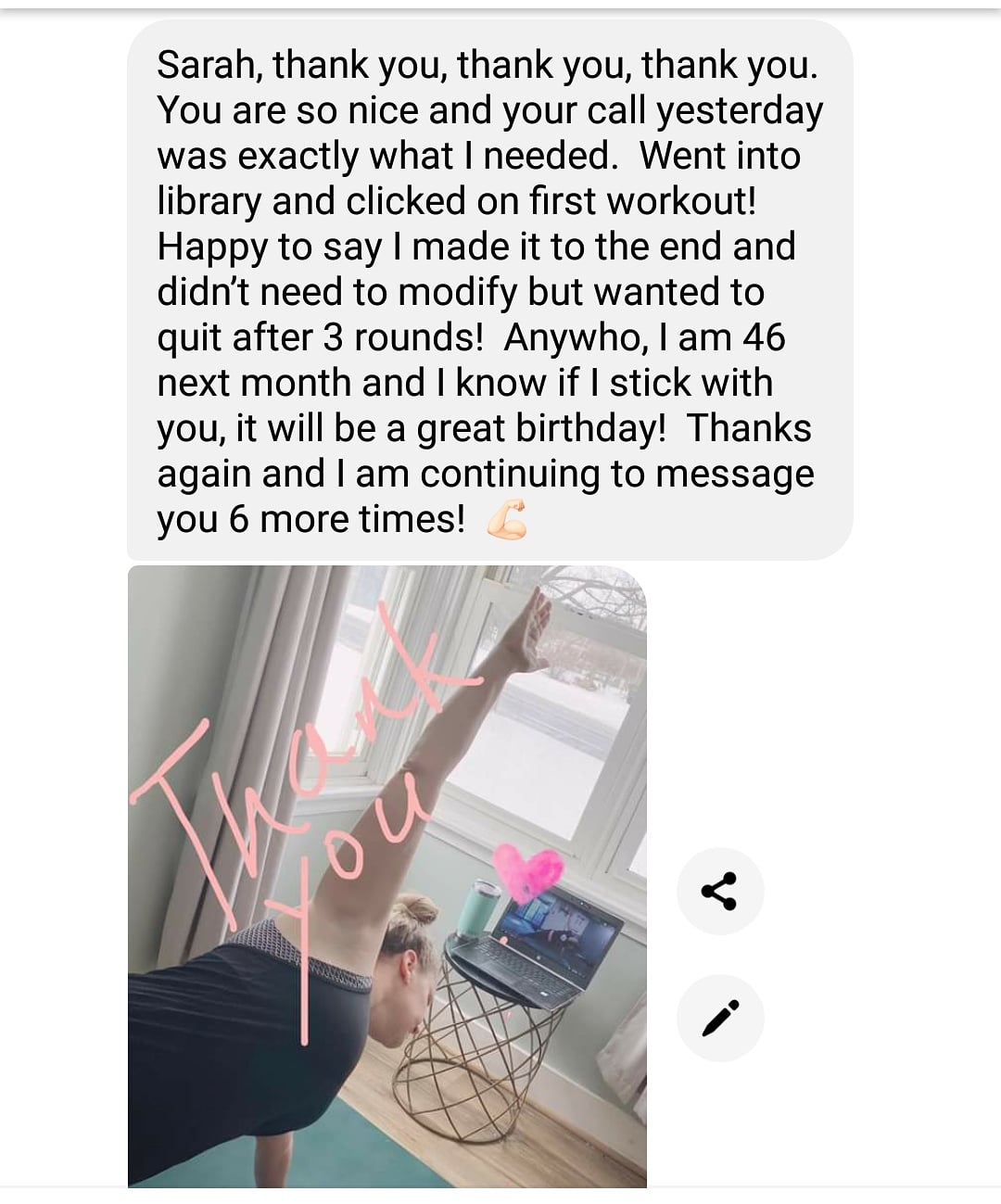 45 yrs, Busy Mom who works full time and Loving the On-Demand Exercise Library.
She can easily log into the site and workout when it's convenient for her. Her Coaching Calls kept her on track with a routine that was personalized for her and her busy schedule.
On Line & Hybrid Programs
Choose the program that best suits your goals and your schedule. You can change it up any time you like when your commitment period expires.


JOIN MY V.I.P. CLUB
Get weekly Health and Fitness Tips, Invites to join FREE Coaching Sessions, and get COUPONS so you can save on my latest program Launches!